How to Prepare a House for Sale
Guide to Selling a House in Fort Myers
Selling a house can be a stressful time in anyone's life. Regardless of why you need to sell, preparing the house, cleaning, fixing it up, and then crossing your fingers hoping nothing's wrong during a home inspection can be a stressful time. We want to make this process much easier. While there are some things that you can do to speed the process along, simply understanding the process can make the entire transaction go much smoother. Here is our simple plan of preparing the house for sale and what comes with listing and selling a home in Fort Myers.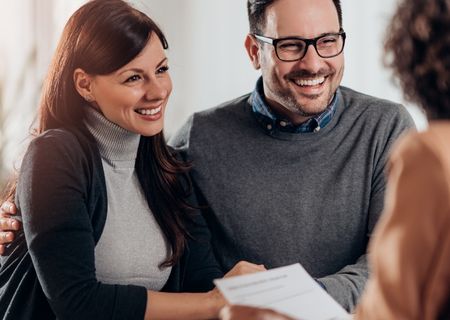 Think about why you have to sell.
Why are you selling? Are you looking to buy somewhere else? Is it for a job relocation? Need a bigger or smaller house? By simply understanding why you need to sell can make the process of selling much easier because then you can see where you are in the next couple of years rather than get bogged down in the chaos of right now. If you have a clear indication of your goal in mind, you can get there much easier by keeping that goal at the forefront rather than getting stuck in one of the steps of the process. For instance, if you know the final goal is to sell the house, bickering with a buyer over $100 home inspection issue should not stop you from obtaining that goal. Whatever it takes to get to that goal without losing a lot of money or emotional stress is really the key and having a great agent to help you through this process can also soften the stress.
Talk to an agent first.
Even before you start picking up and cleaning and performing repairs that you may not need, talk to an agent. Interview several listing agents that are well-versed in the market, your neighborhood, and are experienced in selling real estate. Not every real estate agent sells properties. Many are simply buyers agents, which is fine, but you want someone that is well-versed in marketing, advertising, listing, pricing, showing, and getting the house sold. If you are not comfortable with your listing agent, it's time to interview another. Be sure to contact me for a free listing presentation. I understand we may or may not mesh and that's the point of the interview. I will do my best to offer you expert real estate service and remind you of your goals throughout the process to make the end result much easier.
Make notes and listen to your agent.
Once you have decided on a listing agent, they will do a walk-through to determine appropriate pricing. Your agent "me" will offer suggestions, updates, repairs, and tips to making your home as appealing to buyers as possible. This doesn't mean you need to fix everything or replace everything. You don't want to waste money when selling a house so conducting a few minor repairs may be all that's needed. Without speaking to an agent and listening to them ahead of time, you may be wasting money on updates that buyers really don't care about.
Take the time to make the updates and/or repairs.
We will work up a timeline from when we talk about listing the property to when we actually list the property and beyond including when you'd like to move on or if you're buying another house. Then work up a realistic timeline on any repairs, painting, staging, updates, etc. that fit into your current work and life schedule. Depending on how much time you have this could be a couple of weeks to a couple of months. Once you are confident with the state of the house, let's talk about pricing and listing. Pricing can change even within a month or so.
Pricing and listing.
Once we are ready to list, we won't price the house until a day or two prior to listing as the market changes dramatically around Fort Myers. What may have sold last week at a certain price will not sell this week and vice versa. We will list on a specific day and at a specific time to get the most interest, the most eyes on the listing, and the most intrigue for the weekend. The weekends are usually when we would have an open house and most people would be touring the property.
Leave.
Depending on the market, you may want to leave the home for the first week it's on the market. I understand that may not be reasonable for everyone. But leaving the property means you won't have to constantly get up and leave, rush to clean the house every 30 minutes, or deal with pets or small children. Simply leaving the house means the house will stay clean and staged during the most of vital marketing times.
Review offers.
Again, it depends on the market. In 2020 and 2021, we were seeing offers within hours but that definitely can change. The market shifts dramatically from season to season so while you might be on the market several hours, in a month or two you might sit on the market for a week or two and six months after that you may be on the market for three months. However, we do everything we can to price it correctly with the current market at the time it's listed and appeal to buyers for the time. Hoping we get multiple offers, we can sit down and review those offers weighing out the pros and cons with both terms and price.
Accept an offer.
Once you've accepted an offer, the buyer will then start the process of the home inspection whether they have waived it or not and finalize financing. We want to stay in close communication between buyers agent and seller's agent to keep the process moving forward and so that everyone understands what's happening and when.
Every real estate transaction is different and I want you to feel confident throughout the process from start to finish. Communication is key. Sellers need to know what the buyers are doing, that things are progressing as they should be, and that buyers are continually qualified throughout the process. There's nothing more stressful than not hearing from your buyer or having a buyer back out at the last minute. These are things we desperately want to avoid and good communication and choosing the right offer, in the beginning, is key to all of that.
When you are ready to list, give me a call. Even if you are several months down the line, we can talk about preparation and where the market is and where it might be, when's a good time to list and what you can be working on in the meantime. I'd love to get you the most money for your home and get you moved on to where you need to be. Contact me below at any time.
From Our Blog - Selling Your Home