Short Sales Homes for Sale in Fort Myers
Short Sales Real Estate in Fort Myers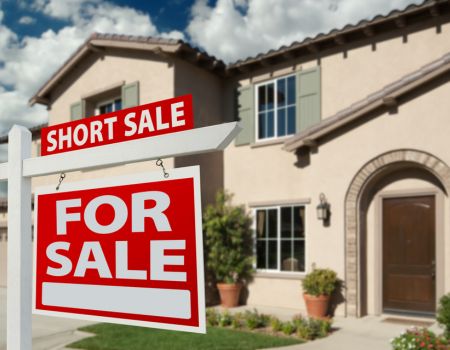 Start your online search here for all Short Sales homes for sale in Fort Myers and surrounding communities and towns. Before heading out in search of the perfect property, contact Live, Love, Fort Myers for all Fort Myers homes for sale and active and updated real estate listings. Our site offers the latest listings updated every 15 minutes.
When you're ready, be sure to sign up for a free email notification so you are the first to learn of new listings in our area. Customized your search and find exactly what you're looking for. Or, if you're ready to sell your Fort Myers home, our system is proven to get your home sold fast for top dollar. Whether buying or selling, trust Live, Love.FM for all your real estate needs.
Browse all Listings or Search by Property Type
Search Fort Myers by Property Type
No Matching Listings
Try a new search, or click below to get notified when matching listings become available.
Search All Fort Myers Neighborhoods
Contact Your Fort Myers Realtor®
What to Know About Fort Myers Short Sales
Buying a home that is a short sale is not the same as buying a home that is foreclosed on. These two are similar but the process is not the same. In a short sale, the homeowner has not been evicted, and the lender is letting the current owner sell the house for less than their mortgage debt. The benefit of a short sale is that if you are a buyer, you will likely be the home at a reduced price, This process can be time-consuming and frustrating because there are many different components of the short sale transaction.
What is a short sale?
A short sale is when a homeowner's mortgage loan balance exceeds the home's market value. this transaction takes place when the homeowner can no longer afford the balance owed on the mortgage. The homeowner needs to sell the home and the mortgage lender has permitted for the property to be sold for less than the outstanding balance. In this process, the lender will lose money but agrees to the sale anyways so that they can avoid the foreclosure process, which would cost them more money. the short sale process will benefit the homeowner and the lender in this tough situation,
What Is the Short Sale Process
The short sale process is similar to buying a home off the market. You will want to find the home and get pre-approved for your financing. You will make an offer, negotiate the sale, move through escrow, and close. Let's look at the process for purchasing a short sale.
Finding The Home
You want to work with an experienced agent as you look to purchase a short-sale home. Make sure you are working with someone who has a lot of knowledge on this specific home sale type. Your agent will check the title and determine whether or not there has been a foreclosure filed. They will make sure how much is owed to the lender to help you determine a competitive offer. They should be working for you to help you negotiate the best deal and navigate any potential roadblocks. A short sale process can take much longer than a traditional home purchase no matter who your agent is.
Financing
If you are paying with all cash then the financing component might be simple, however, if not, you need to get pre-approved for a mortgage. Without your financing in hand, it is unlikely a seller will take your offer seriously. You want to work with a lender to get your preapproval established so you can attach your letter and make a credible offer.
Offer
You will want to make a competitive offer for the purchase of a short sale. Even though you will likely be able to buy the home at a lower price, you want to make sure it is reasonable. Your agent knows the current market and will be able to run comparables to help you determine a good offer price.
Negotiations
You will want to include an addendum with all of your contingencies. These are the conditions that you want to be met before the sale of the home will be finalized. Most of the time there will be an inspection contingency and a financing contingency. hot sale homes are usually sold as is so you the seller will not negotiate repairs or a credit for repairs if anything comes up in the home inspection process.
In Conclusion
If you are a buyer or investor looking to purchase a short-sale or foreclosed home, it is important to understand the difference. For more information on purchasing a home in Fort Myers, contact us!