Fort Myers Homes for Sale
Updated Real Estate in Fort Myers Florida
The Pelican Team offers expert real estate services for Fort Myers Florida including buying, selling and investing. From golf communities to gated neighborhoods, pool homes, Fort Myers townhouses, villas, cottages and condos, find all the latest real estate in Fort Myers that is updated every 15 minutes. When you're ready be sure to register for a free account to receive email alerts whenever new Fort Myers real estate listings come on the market that match your specific criteria. Or Contact Zachary Staruch for a personalized list of all homes for sale in Fort Myers and surrounding areas.
Search all Homes for Sale in Fort Myers Below
Fort Myers
December 1, 2023
Search All Fort Myers Neighborhoods
Relocating to Fort Myers Florida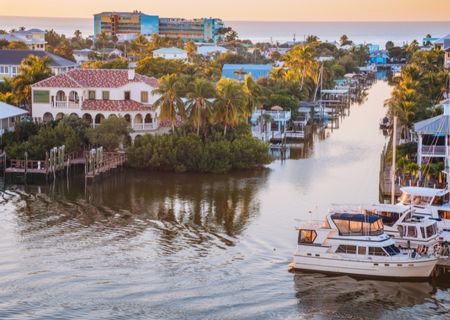 As the county seat for Lee County, Fort Myers is home to about 83,000 residents and is known for its nature and historical estates serving as a gateway to a beautiful stretch of islands such as Sanibel and Captiva. Together with the larger and more residential Cape Coral, Fort Myers anchors as a metro area that comprises all of Lee County and a total of nearly 800,000 residents.
Fort Myers is considered the gateway to Southwest Florida and a major tourist destination. Fort Myers is about two hours or 125 miles south of Tampa and St. Petersburg, about three hours or 160 miles south of Orlando, and 2 1/2 hours or 160 miles northwest of Miami. It is nestled along the Caloosahatchee River and is comprised of North Fort Myers, Cape Coral, Fort Myers Beach and Estero.
Fort Myers History
Fort Myers was founded after the American Civil War in 1866. Folks settled near the abandoned Fort Myers after the war and began the first trading post. Tobacco, beads, and gunpowder were a common commodity and in the late 19th century, Northerners began to travel to Florida in the winter for the sunshine and the beaches. Many saw development opportunities and in 1881, a wealthy industrialist from Pennsylvania came to the Valley and by 1885, the small town of Fort Myers was incorporated with just 349 residents. However, at the time, it was the second-largest town on Florida's Gulf Coast.
In 1885, inventor Thomas Alva Edison was cruising along the Florida's coastline and stopped to visit Fort Myers. He loved it so much that he bought 13 anchors along the river in town and build his Seminole Lodge as a winter retreat. After the Lodge was completed in 1886, Thomas Edison spent many winners in Fort Myers and enjoyed local fishing, beachcombing, and gained national reputation. In 1898, the famous Royal Palm Hotel was constructed attracting tourists and further establishing Fort Myers as a winter resort destination.
After 1904, access to Fort Myers was improved with the Atlantic Coast Railroad line connecting Punta Gorda to Fort Myers. It continued to bring in more and more vacationers and in 1924, Edison Bridge allowed for more population growth even though the bridge wasn't opened until 1931. In 1947, Mina Edison, Thomas's second wife, deeded the Lodge to the city of Fort Myers in memory of her husband. The adjacent Henry Ford winter estate was purchased by the city and open for tours and today the combined properties are known as the Edison and Ford Winter Estates, national historic landmarks throughout Florida and the country.
Living in Fort Myers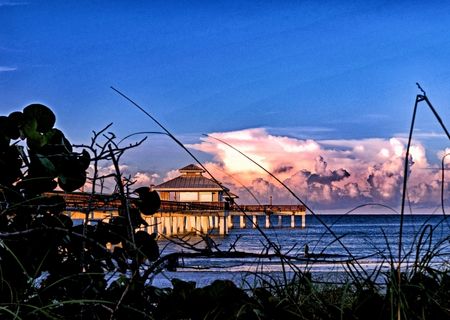 With incredible weather, budget-friendly housing, fantastic beach access and incredible restaurants and activities, Fort Myers is an excellent place to call home. This growing, affordable Florida city offers a cost of living about 6% lower than the state average. Neighboring towns such as Naples and Sarasota can get a little crazy when it comes to their real estate prices, but Fort Myers has maintained a balanced market. With healthcare, job growth, fantastic education, and of course, the weather, Fort Myers has continued to be an excellent place not only to retire but to live full-time. Whether it's hopping on the trolley and riding around town on the public transportation, basking in the sun along the shoreline, taking a day trip to Sanibel or Captiva or exploring the local state parks, nature preserves, and reserves, Fort Myers is a wealth of fun things to see and do.
Fort Myers also has multiple local festivals and annual events such as the Southwest Florida and Lee County fair each year, the Edison Festival of Light, the Taste of Lee to sample local restaurants throughout the county, ArtFest, film festivals, beach sculpting and much more. Not only do we love our food but we love golf, MLB Spring training, historical landmarks and fresh seafood. It simply doesn't get any better. But don't take our word for it, here's what locals have to say about living in Fort Myers Florida.
"I enjoy being close to all the major shopping malls. The people are friendly, schools are great! I find Childrens activities to be affordable. Located close to the airport in case I want to travel out by air. Located only a few miles away from the beach and dinning. Located close to the highway on and off ramps to north and south bond directions. Only 20 miles away of lovely Naples area. I rally enjoy living in my Fort Myers neighborhood. My sons friends live within walking distance to our resident. His after school program is just a mile or two away from his house and school. I use to live in Naples and find that living in Fort Myers is way better. We are also walking distance away from two parks and a short drive away from two other parks. Everything is perfectly located in a short distance from our resident. I highly recommend living in this growing area to anyone. Empty lots are getting houses built on them fast. The houses market is booming right now." - Niche.com
Fort Myers Schools
Fort Myers is part of the Lee County school district and features three high schools, several middle schools, and multiple elementary schools. There's also a few higher education options such as Hodges University, Keiser University, Nova Southeastern University, Rasmussen's College, Southern technical and Fort Myers technical College. Some of the top rated schools with an A+ rating are the Fort Myers high school, Florida Southwestern collegiate high school, North Fort Myers high school, and Cape Coral high school.
Fort Myers stands out as a truly exceptional city to call home, offering a remarkable blend of distinctive features and captivating attractions. This vibrant coastal haven boasts an array of elements that contribute to its unparalleled uniqueness. From its breathtaking natural beauty and rich cultural heritage to its lively community spirit and remarkable recreational opportunities, Fort Myers presents an extraordinary tapestry of experiences for its residents. In this article, we will delve into five key aspects that make Fort Myers an unmistakably one-of-a-kind destination, where the charm of coastal living merges seamlessly with a plethora of captivating attractions.
Top 5 Things That Make Fort Myers A Unique Place To Live
Tropical Paradise
Fort Myers is situated in Southwest Florida, providing residents with a year-round tropical climate. The area boasts beautiful beaches, including Fort Myers Beach and Sanibel Island, where you can enjoy the sun, sand, and warm waters. The abundance of palm trees and lush vegetation adds to the tropical ambiance, making it a paradise-like setting.
Natural Beauty and Wildlife
Fort Myers is surrounded by breathtaking natural beauty. The region is known for its diverse ecosystems, such as the Everglades and the nearby Gulf of Mexico. Residents can explore nature preserves, go kayaking or canoeing, and observe a wide variety of wildlife, including manatees, dolphins, alligators, and numerous bird species.
Historic Charm
Fort Myers has a rich history that adds to its unique character. The winter estates of Thomas Edison and Henry Ford, known as the Edison and Ford Winter Estates, are popular attractions that offer a glimpse into the past. These preserved estates provide insight into the lives of these famous inventors and display beautifully manicured gardens.
Arts and Culture
Fort Myers has a vibrant arts and culture scene. The downtown River District is home to numerous art galleries, theaters, and music venues, offering a diverse range of artistic experiences. The Sidney & Berne Davis Art Center, the Florida Repertory Theatre, and the Barbara B. Mann Performing Arts Hall are just a few of the venues that showcase local and national talent.
Recreational Opportunities
Fort Myers provides an abundance of recreational activities for its residents. Golf enthusiasts can enjoy numerous world-class golf courses, and boating and fishing are popular pastimes thanks to the city's proximity to waterways. The region also offers excellent opportunities for outdoor activities like hiking, biking, and camping, allowing residents to enjoy an active and healthy lifestyle.
In Conclusion
Fort Myers, Florida, encompasses a myriad of exceptional qualities that contribute to its status as a truly extraordinary place to reside within the Sunshine State. Beyond its breathtaking natural beauty, rich cultural heritage, and remarkable attractions, it is the city's friendly community and laid-back atmosphere that truly set it apart. The warm and welcoming nature of its residents fosters a sense of belonging and inclusivity, creating an environment where individuals can forge meaningful connections and lifelong friendships. Moreover, the city's laid-back atmosphere permeates every aspect of life in Fort Myers, allowing residents to embrace a slower pace and relish the simple joys of coastal living. Whether one seeks the serenity of pristine beaches, the excitement of vibrant events and festivals, or the charm of historic neighborhoods, Fort Myers presents an idyllic haven that encapsulates the essence of a unique and fulfilling lifestyle. By combining its distinctive features with the warmth of its community and relaxed ambiance, Fort Myers stands as an unparalleled gem among Florida's cities, offering an unrivaled living experience that is sure to captivate the hearts of its residents for years to come.
If you are interested in delving deeper into the realm of real estate in the city of Fort Myers, we wholeheartedly encourage you to get in contact with our team.
Fort Myers Real Estate
Being one of the top places to retire in the country, affordability is imperative. We have beautiful townhouses, condominiums, and low maintenance active adult lifestyle communities with properties starting at around $200,000. We also have single-family homes, luxury estates and waterfront properties ranging upwards of two to $3 million. However, you probably won't find a lot of $10 million estates as Fort Myers is definitely a more affordable place to call home. With beautiful properties, subdivisions with amenities such as swimming pools and community clubhouses, access to local airports, beaches, and islands, and a variety of home styles and designs to choose from, Fort Myers is your next ideal home destination.
Start by browsing all active Fort Myers homes for sale above or simply contact our office with the contact form below or call us to schedule a showing of any home in the area, a list of similar homes surrounding the Fort Myers Metro area, or if you have any questions on buying or selling in Fort Myers.
Sold Homes and Real Estate in Fort Myers
Browse all homes that have sold in Fort Myers and surrounding neighborhoods and communities. This is great information for folks looking to sell their homes. Knowing what's selling, what has sold and for how much is a great indicator on what your home may sell for. Contact us anytime for information on selling your Fort Myers home.
All Sold Homes in Fort Myers
December 1, 2023
Contact Your Fort Myers Realtor®