The Best Beaches Near Fort Myers
Posted by Zachary Staruch on Monday, August 21, 2023 at 4:09:47 PM
By Zachary Staruch / August 21, 2023
Comment
If you're reading this blog, there's a good chance you're researching homes in the Fort Myers area. And if you're like many of my clients, you would love for your home to be near the beach. And the good news is that because of it's location nestled along the Gulf Coast of Florida, Fort Myers is a haven for beach lovers seeking sun-kissed shores, turquoise waters, and a relaxing escape from the daily grind. With its picture-perfect landscapes, a myriad of outdoor activities, and an inviting tropical ambiance, Fort Myers is a top-notch destination for beach enthusiasts. In this blog post, we'll uncover the hidden gems and popular favorites among the best beaches near Fort Myers, making your beach-hopping adventure an unforgettable one.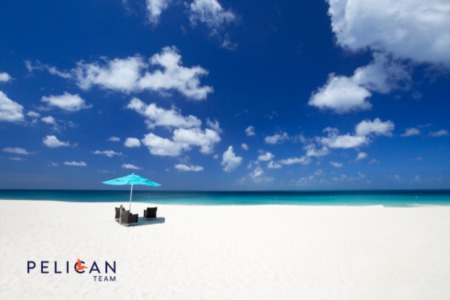 Fort Myers Beach: Starting our coastal journey is the eponymous Fort Myers Beach. This seven-mile stretch of white sandy paradise offers a blend of relaxation and entertainment. With ample opportunities for shelling, sunbathing, and water sports, it's no wonder why this beach consistently ranks among the top in the region. The lively Times Square area is lined with shops, restaurants, and bars, adding a vibrant touch to your beach getaway. Yes, FMB (as it's known locally) sustained HEAVY damage from Hurricane Ian, but Estero Island (the island where FMB is located) is slowly building back and would LOVE to have you visit!
Sanibel Island: Just a short drive from Fort Myers, Sanibel Island is a treasure trove for shell collectors and nature enthusiasts. The island's unique east-west orientation makes it an exceptional spot for collecting an array of seashells washed ashore by the Gulf's currents. Bowman's Beach is a serene haven for those seeking tranquility, while J.N. "Ding" Darling National Wildlife Refuge offers an opportunity to observe diverse bird species and other wildlife in their natural habitat. Like Fort Myers Beach, Sanibel was also hit hard by Hurricane Ian but as we approach the one year anniversary of the storm, most of the beaches are open again and would love to have you check them out.
Captiva Island: Connected to the north end of Sanibel Island via a short bridge, Captiva Island exudes a distinct charm with its laid-back atmosphere and captivating sunsets. Turner Beach, also known as Blind Pass Beach, is the perfect spot for fishing, shell hunting, and admiring the breathtaking views. This island offers a slower pace of life and a chance to reconnect with nature. I'm partial to Captiva because my wife & I got married there and not we try to return to South Seas Island Resort a couple of times a year with out children.
Lovers Key State Park: Escape to a more secluded haven at Lovers Key State Park, where nature takes center stage. Accessible by tram or a pleasant walk, the beach here is surrounded by lush vegetation, making it a prime spot for birdwatching, kayaking, and picnicking. Its name may evoke romance, but the park is a family-friendly destination that promises a day of adventure and relaxation.
Barefoot Beach Preserve County Park: For those in search of untouched beauty, the Barefoot Beach Preserve County Park is a must-visit. Known for its pristine white sands and protected natural habitats, this beach offers opportunities for spotting wildlife, including sea turtles during nesting season. Walking along the mile-long nature trail that winds through the coastal ecosystem is an experience in itself.
The different beaches near Fort Myers, Florida, offer a diverse range of experiences, from bustling and entertaining to tranquil and untouched. Whether you're in the mood for sunbathing, shelling, wildlife encounters, water sports, or just taking a nap in the sand, these beaches cater to every preference. So, pack your sunscreen, grab your shades, and embark on a journey of beach bliss in Fort Myers and its surrounding coastal paradises. Each beach has its own unique charm, inviting you to soak in the beauty of the Gulf Coast while creating memories that will last a lifetime.