Benefits Of Living In A Golf Community 2023
Posted by Zachary Staruch on Monday, March 27, 2023 at 4:10:27 PM
By Zachary Staruch / March 27, 2023
Comment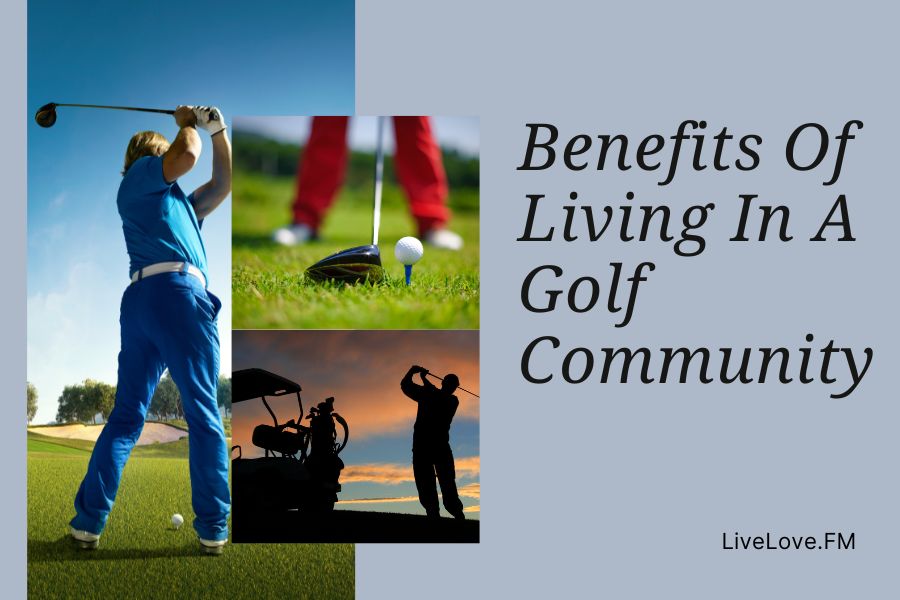 If you love playing a game of golf and the sport is your main hobby, then you might be interested in living in a golf community. It can feel prestigious and luxurious to say that you live on a golf course, but it is so much more than that. There are a lot of advantages that come with purchasing a home in one of these communities. As you carefully narrow down your criteria for your home search, consider the following benefits to making a golf course community your home.
Benefits OF Living In A Golf Community
Community
Living in a golf course community provides you with n abundance of neighbors who enjoy the same activity as you. In some cases, golf course communities can have age restrictions which also allows for a place of people in the same season of life. These communities provide you with a place to live where you can unwind and set a slower lifestyle pace.
Space
The beauty of living on a golf course is not just the scenery, but also the extra space you will have. These homes are not built right against each other and give homeowners extra space to provide additional privacy. In some cases, this can mean that your closest neighbor is across the fairway.
Amenities
There will be an abundance of golf at your fingertips, but living in one of these communities also provides you with additional amenities. Typically homeowners have access to clubhouses, fitness centers, spas, pools, tennis, pickleball, and more.
Events
Golf course communities also offer fun events. These are holiday gatherings and other get-togethers throughout the year. This makes it easy for homeowners to be social and interact with new friends without having to leave the surroundings of the community.
Real Estate
The real estate you invest in will hold great value if it is located in a golf course community. The community maintenance, amenities, and HOA standards make for a desirable piece of property. This is important when you are looking to purchase a home because you want o know your investment will be a valuable asset. Real estate is always a financial investment and is a great way to build wealth over time.
Golf
The whole point of living on a golf course is to have access to the sport you love so much. When you live on a golf course you can be ready to play at any time. This eliminates any stress of preparing to get to your tee time. Residents of golf communities usually get priority when it comes to picking a tee time each day.
In Conclusion
If you are considering purchasing a home in Fort Myers, there are many options for you and your family. There are plenty of golf course communities to look at so you can find the right home for you. To get started on your search for the perfect golf community, contact us. We would be happy to assist you with all of your buying, selling, and investing needs in Fort Myers.
Search Golf Homes in Cape Coral
Search Golf Homes in Fort Myers